Back Cover Summary
Edit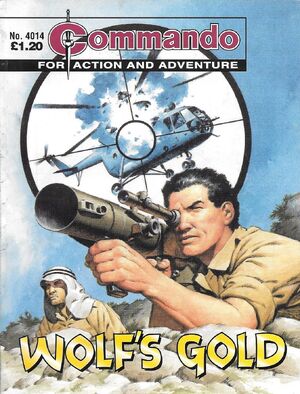 There are many secrets in well-thumbed war diary of the Laird family ... and some of them are deadly! Jason Laird, grandson of the famous Wolf, knew this ... but he still went on a trek that could cost him his life!
Publishing History
Edit
First published as no 2701 in October 1993. Latest edition published as no 4014 in June 2007.
4014:
Inside front cover feature - Samurai - Nunchaku (Art by Keith Page)
Inside rear cover feature - Plane spotting quiz
Ad blocker interference detected!
Wikia is a free-to-use site that makes money from advertising. We have a modified experience for viewers using ad blockers

Wikia is not accessible if you've made further modifications. Remove the custom ad blocker rule(s) and the page will load as expected.