Back Cover Summary
Edit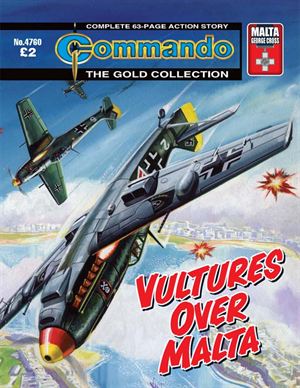 When Sir Francis Drake sailed into Cadiz harbour and attacked the Spanish fleet they said he had singed the King of Spain's beard.
Now meet Nick Corrigan, who sailed into an enemy-held harbour and burned the black whiskers off Hitler's face . . . and all he had to do it with was the "Nelly" a rusty old minesweeper.
At least that's what she looked like. Pound for pound, though, this vicious little tub was the most heavily armed ship in the Royal Navy.
Story by - McOwan
Art by - Sostres 
Cover by - Ken Barr
Publishing History
Edit
First published as no 130 in August 1964, reprinted as no 683 in October 1972. Latest printing as no 4760 in November 2014.
Part of "The Gold Collection"
Ad blocker interference detected!
Wikia is a free-to-use site that makes money from advertising. We have a modified experience for viewers using ad blockers

Wikia is not accessible if you've made further modifications. Remove the custom ad blocker rule(s) and the page will load as expected.