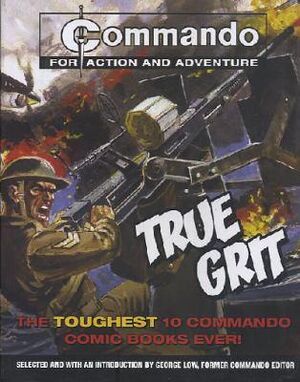 True Grit is a 2010 collection of 10 Commando stories which had previously been published as part of the 12 story collection True Brit, which also included Fearless Freddy and Another Tight Spot....
Stories in True Grit
Edit
References
Edit
Ad blocker interference detected!
Wikia is a free-to-use site that makes money from advertising. We have a modified experience for viewers using ad blockers

Wikia is not accessible if you've made further modifications. Remove the custom ad blocker rule(s) and the page will load as expected.