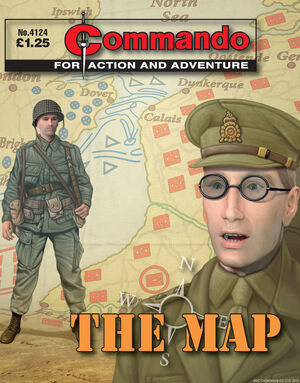 Back Cover Summary
Edit
It was a well thought-out scheme from a junior Intelligence officer. Mislead German High Command with a map showing the wrong site for the Allied invasion of Europe. That would make sure the Panzer Armies were miles from the vital battleground. The snag was how to go about it.
As it turned out, getting the map into German hands was surprisingly easy. The difficult part was keeping it there!
Publishing History
Edit
First published as no 4124 in August 2008.
Inside front cover feature Warrior - Viking.
References
Edit
Ad blocker interference detected!
Wikia is a free-to-use site that makes money from advertising. We have a modified experience for viewers using ad blockers

Wikia is not accessible if you've made further modifications. Remove the custom ad blocker rule(s) and the page will load as expected.