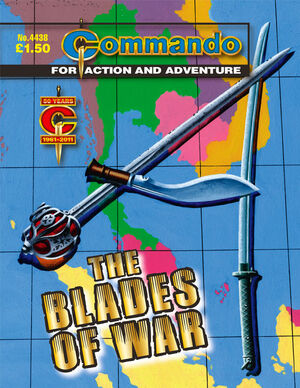 Back Cover Summary
Edit
A claymore from the days of Scottish clan warfare…a Japanese Samurai sword…and the kukri of a Gurkha soldier. What was the strange bond that brought these blades together in the dark and hostile jungles of Burma?
Publishing History
Edit
Printed March 1980 as issue 1400. Reprinted October 2011 as issue 4438.
Ad blocker interference detected!
Wikia is a free-to-use site that makes money from advertising. We have a modified experience for viewers using ad blockers

Wikia is not accessible if you've made further modifications. Remove the custom ad blocker rule(s) and the page will load as expected.