Back Cover Summary
Edit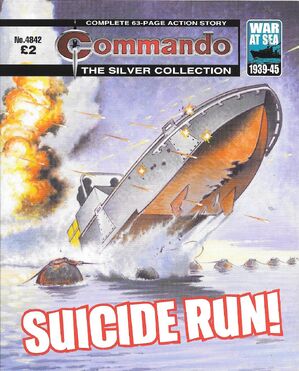 Bleak Point - a training area for Captain Jake Baron and his Royal Marine crews of high-speed launches packed with explosives. There they learned the perils of mechanical failure, rough seas, bad weather - and how to tackle enemy defences. They began to think though, that the biggest danger came from their hosts and rivals - the Royal Navy!
Publishing History
Edit
First published as no 2406 in September 1990. Latest edition published as no 4842 in August 2015.
Part of "The Silver Collection" series.
Ad blocker interference detected!
Wikia is a free-to-use site that makes money from advertising. We have a modified experience for viewers using ad blockers

Wikia is not accessible if you've made further modifications. Remove the custom ad blocker rule(s) and the page will load as expected.