Back Cover Summary
Edit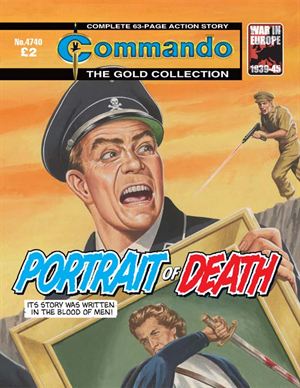 These men had recklessly pursued the blood-cursed painting for itself, and for the military secrets hidden in it. But it hadn't been called "The Portrait Of Death" for five centuries for nothing…
Creators
Edit
Publishing History
Edit
First Published as no 120 in June 1964, republished as no 655 in June 1972. Latest edition published as no 4740 in September 2014.
Part of "The Gold Collection"
One of 29 Commando titles Cortes drew.
Ad blocker interference detected!
Wikia is a free-to-use site that makes money from advertising. We have a modified experience for viewers using ad blockers

Wikia is not accessible if you've made further modifications. Remove the custom ad blocker rule(s) and the page will load as expected.