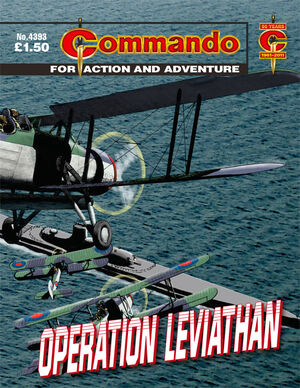 Back Cover Summary
Edit
When the German onslaught forced France to capitulate in 1940, Frenchmen were forced to choose between co-existing with the invaders by serving the Vichy government or fighting on with the Allies. When Allied ships bombarded the French fleet to prevent it falling into German hands, killing many French sailors in the process, French loyalties were further divided.
Which way would the crew of the mighty French submarine Leviathan - with her twin eight-inch guns and ability to disappear below the waves - go?
Publishing History
Edit
Published May 2011 as issue 4393
Ad blocker interference detected!
Wikia is a free-to-use site that makes money from advertising. We have a modified experience for viewers using ad blockers

Wikia is not accessible if you've made further modifications. Remove the custom ad blocker rule(s) and the page will load as expected.