Back Cover Summary
Edit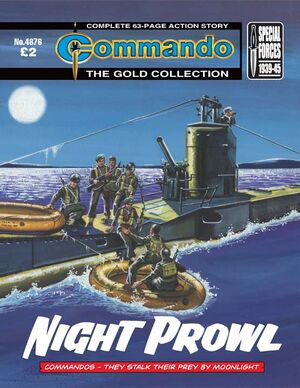 Jim Fraser was a born Commando. Tough, dependable, daring. But there came a day when they stripped him of his Commando shoulder flashes and his beloved green beret. They took away his tommy gun and gave him a shovel.
Almost before he knew it he was transferred to the pick and shovel brigade, the Pioneer Corps. Rough treatment for a fellow who had made just one mistake.
You can't win battles leaning on a shovel, but Jim soon had those pioneers chucking away their shovels and desperate to get at Nazi throats.
Publishing History
Edit
First published as no 188 in November 1965. Latest edition published as no 4876 in January 2016.
Ad blocker interference detected!
Wikia is a free-to-use site that makes money from advertising. We have a modified experience for viewers using ad blockers

Wikia is not accessible if you've made further modifications. Remove the custom ad blocker rule(s) and the page will load as expected.