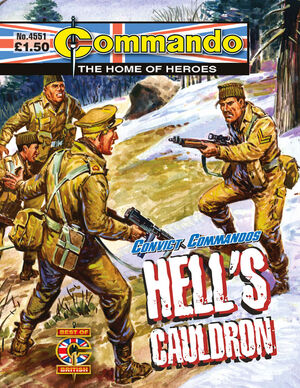 Back Cover Summary
Edit
Jelly, Titch and Smiler are back in action. Led by their "boss" Guy Tenby, the Convict Commandos are thrown into the middle of an assassination plot in Yugoslavia.
They're used to being kept in the dark by Guy but this time, even he doesn't seem to know what's going on. And that could have fatal consequences for all of them.
Publishing History
Edit
Published November 2012 as issue 4551.