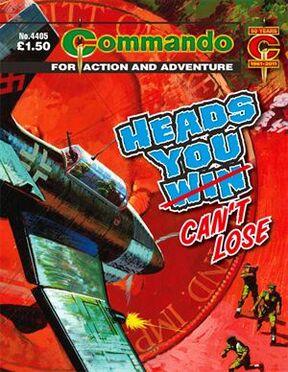 Back Cover Summary
Edit
When Ned Dolan flicked a penny in the air and David Bradford called tails, it looked as though he had signed his own death warrant - for the loser was to become bait for a deadly German sniper. And Dolan had never - but never - lost a toss with this special penny.
Story by - Cyril Walker
Art by - J. Fuente
Cover by - Penalva
Publishing History
Edit
First published as no 368 in 1968. Republished as no 1091 in January 1977. This edition published as 4405 in July 2011.
N/A