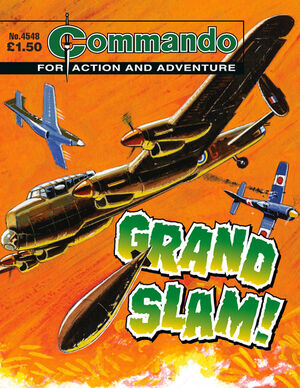 Back Cover Summary
Edit
In 1995 an English historian discovered a mystery that had been hushed up for fifty years - with hidden airfields, commando raids, and deadly dogfights over the Himalayas. And, ultimately, there was a daring mission involving Lancaster B1 Specials carrying lethal, ton-ten Grand Slam bombs - the biggest and most powerful of World War II.
It certainly is an amazing tale. One that has remained top secret…till now.
Publishing History
Edit
First published as no 4548 in November 2012.
Ad blocker interference detected!
Wikia is a free-to-use site that makes money from advertising. We have a modified experience for viewers using ad blockers

Wikia is not accessible if you've made further modifications. Remove the custom ad blocker rule(s) and the page will load as expected.