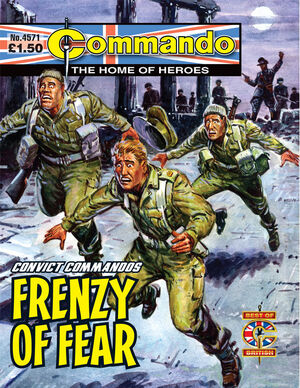 Back Cover Summary
Edit
With the exception of Private "Jelly" Jakes - the unit's resident coward - the Convict Commandos were among the most fearless fighters in the British Forces. So why were they running in terror from a unit of Germans leaving their quaking comrade behind in their haste?
Something was badly awry, something had happened to throw the Convict Commandos into a
Frenzy Of Fear
Publishing History
Edit
First published on 31st January 2013 as issue 4571.