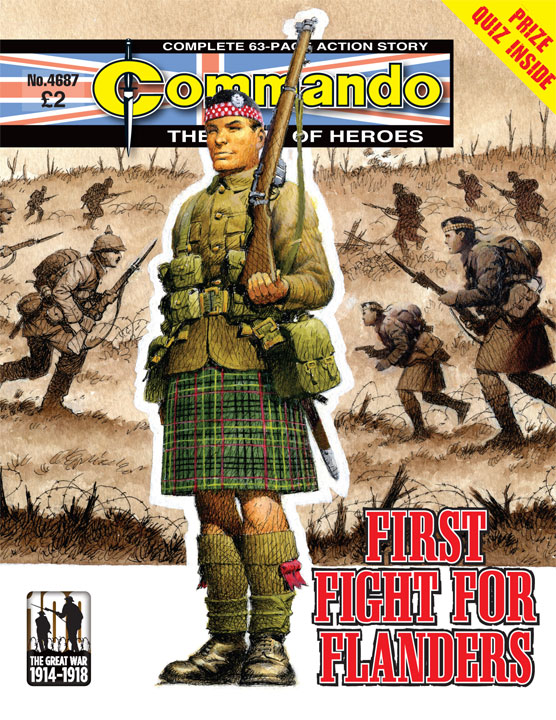 Back Cover Summary
Edit
On the morning of the 28 June 1914 two pistol shots fired in a Sarajevo street would plunge the world into the most destructive war it had ever known as a spider's web of alliances set Great Power against Great Power.
By the time Private Hugh MacPherson got to France, the first trenches were scarring the landscape, heralding the static, deadly warfare to come. But Hugh had another concern . . . his officer. The man he believed had blinded his brother.
A reckoning was coming.
Story by George Low
Art by Keith Page
Cover by Ian Kennedy
Publishing History
Edit
First Published as no 4687 in March 2014.
Third part of the "Great Warriors" series
Ad blocker interference detected!
Wikia is a free-to-use site that makes money from advertising. We have a modified experience for viewers using ad blockers

Wikia is not accessible if you've made further modifications. Remove the custom ad blocker rule(s) and the page will load as expected.