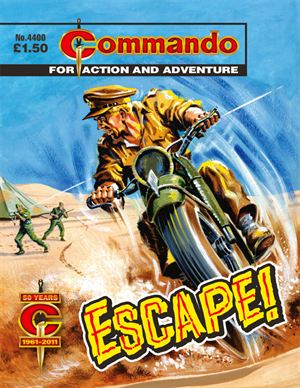 Back Cover Summary
Edit
Everyone knew Ted Whitmore was yellow. Everything he did proved it. He even got himself and his men captured and put in a prison cage.
But then things began to happen - things that made his men stare in amazement and the enemy run for their lives!
Story by ?
Art by ?
Cover by Gordon Livingstone
Publishing History
Edit
First published as no 589 in October 1971. Republished as no 1683 in March 1983. Latest edition published as no 4400 in June 2011.