Back Cover Summary
Edit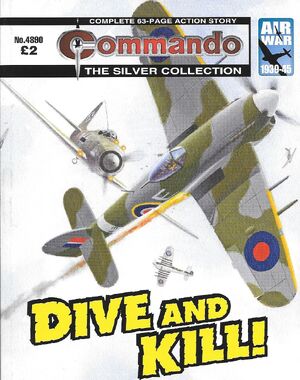 It took nerves of steel to survive in the deadly skies over war-torn Europe ... Pilot Officer Chris Bennet had proved that. Or so his fellow pilots thought. They reckoned he was the bravest guy they knew.
But even steel can break, and so could Chris...
Publishing History
Edit
First published as no 2470 in May 1991. Latest edition published as no 4890 in February 2016.
4890:
Part of "The Silver Collection" series.