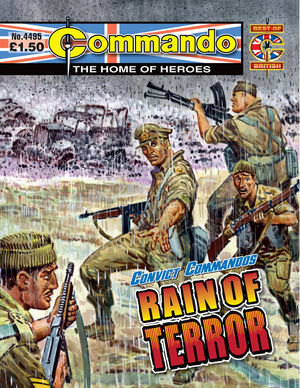 Back Cover Summary
Edit
In action once again, the Convict Commandos - Jelly Jakes, Titch Mooney, Smiler Dawson and Guy Tenby - undertake their most dangerous mission yet.
As if ruthless Nazis and silent stranglers weren't hazardous enough, even the skies are loaded with death…and it's raining down on them!
Publishing History
Edit
First published as no 4495 in May 2012.