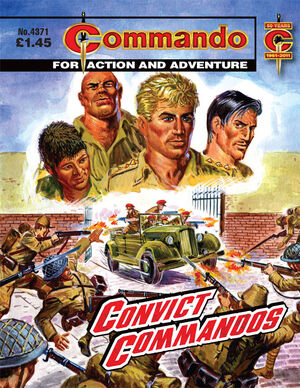 Back Cover Summary
Edit
There you are - stuck in a military prison in Singapore when the Japanese smash into town. You know that if being a prisoner of the British is bad being a prisoner of the Japanese will be ten times worse.
So if a man in British officer's uniform was to offer to get you out if you'd work for him, you'd agree to anything he ordered, wouldn't you?
The Convict Commandos did... and probably wished they hadn't!
Publishing History
Edit
First published as no 4371 in March 2011.
Part one of the Convict Commandos saga.