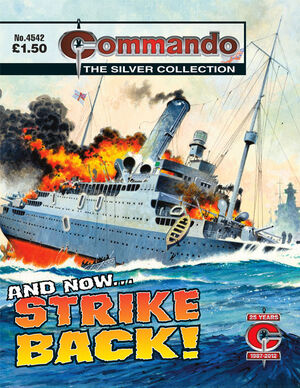 Back Cover Summary
Edit
Ready to board their new ship, seamen Len Garret and Tom Brooks were stunned to discover that Chief Petty Officer Alf Edwards was on their crew. Having clashed with him many years before, they knew that life under his command would be far from easy.
However, in the following weeks they changed their minds. No longer did they think Alf was going to make things difficult - now they suspected he was trying to kill them!
Publishing History
Edit
First published as no 2106 in July 1987. Republished as no 4542 in October 2012.
Part of "The Silver Collection" series.
Ad blocker interference detected!
Wikia is a free-to-use site that makes money from advertising. We have a modified experience for viewers using ad blockers

Wikia is not accessible if you've made further modifications. Remove the custom ad blocker rule(s) and the page will load as expected.