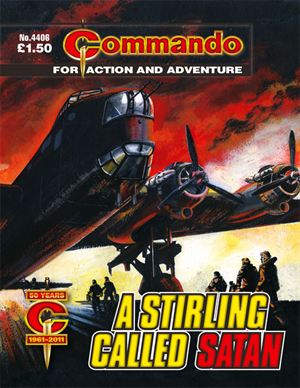 Back Cover Summary
Edit
It was dead unlucky, that Stirling bomber. Flying low it would catch most of the flak, flying high it was certain to be pounced on by enemy fighters. Every time the crew set off on another mission they wondered if it was going to be their last. Even its number, five-three-five, added up to thirteen…
Publishing History
Edit
First published as no 869 in September 1974. Republished as no 2159 in February 1988. Latest edition published as no 4406 in July 2011.
N/A
Ad blocker interference detected!
Wikia is a free-to-use site that makes money from advertising. We have a modified experience for viewers using ad blockers

Wikia is not accessible if you've made further modifications. Remove the custom ad blocker rule(s) and the page will load as expected.